The trans-regional and transatlantic shipping routes opened by TOWT promote a clean mode of transport.
TOWT – Charters sailing boats all year round to import and deliver its products following several sea routes: trans-Channel, regional, European and transatlantic. Moreover, if you like the spray, handling sails, TOWT offers you to embark and become one of the crew for one or more days.
---
In 2016, TOWT organizes two crossings of the Atlantic to import rum from the West Indies and the Dominican Republic, as well as Dominican chocolate and tea from the Azores. So that these distant products are available in our country TOWT.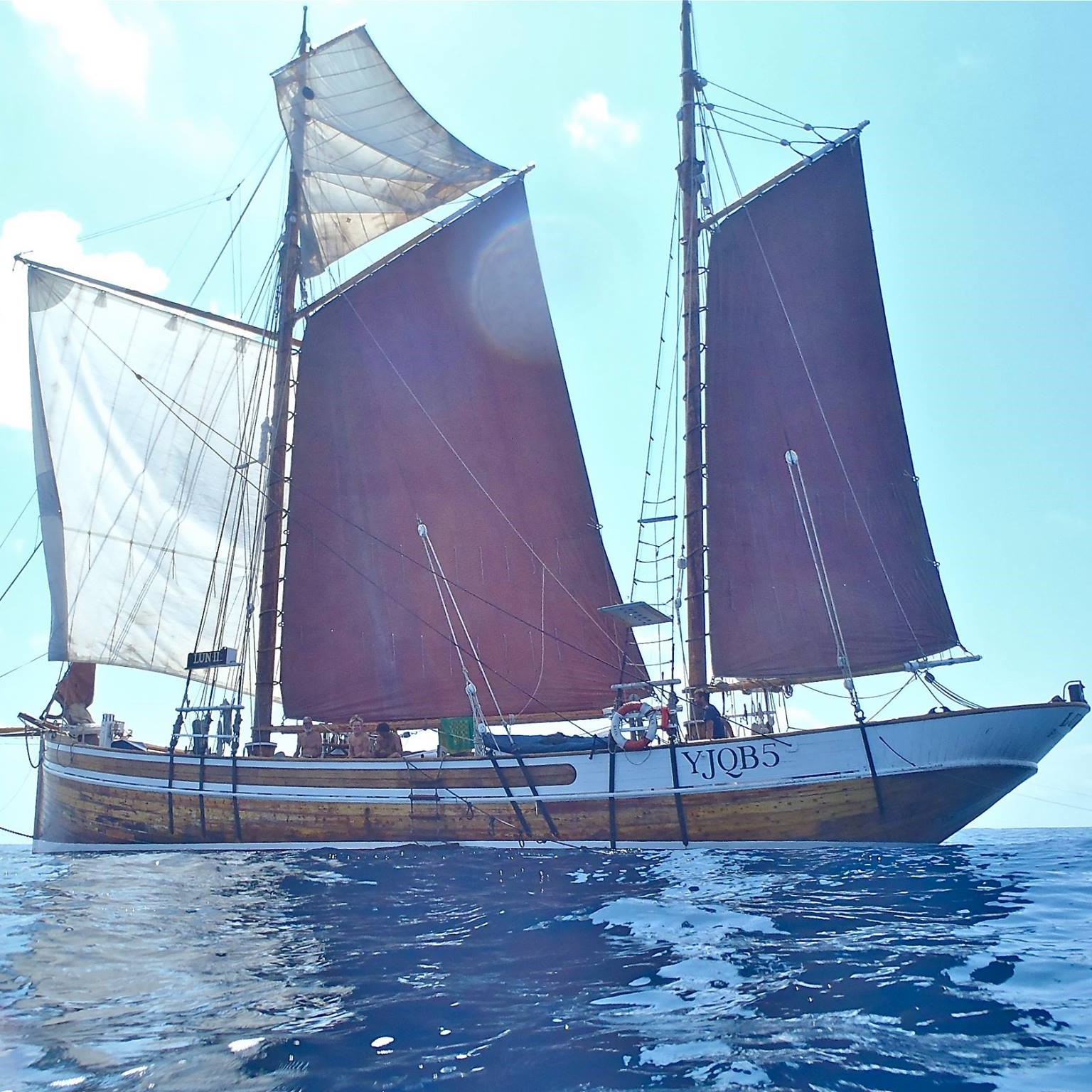 Lun II
Lun II is a 20-meter schooner restored by a passionate crew in Mexico. This beautiful two master was designed to navigate in difficult conditions, allowing it to make trans-Atlantic crossings and into northern Europe. In addition to his crew, Lun 2 also welcomes on board a cat, chickens and even a fighting cock!
More information on Lun II here..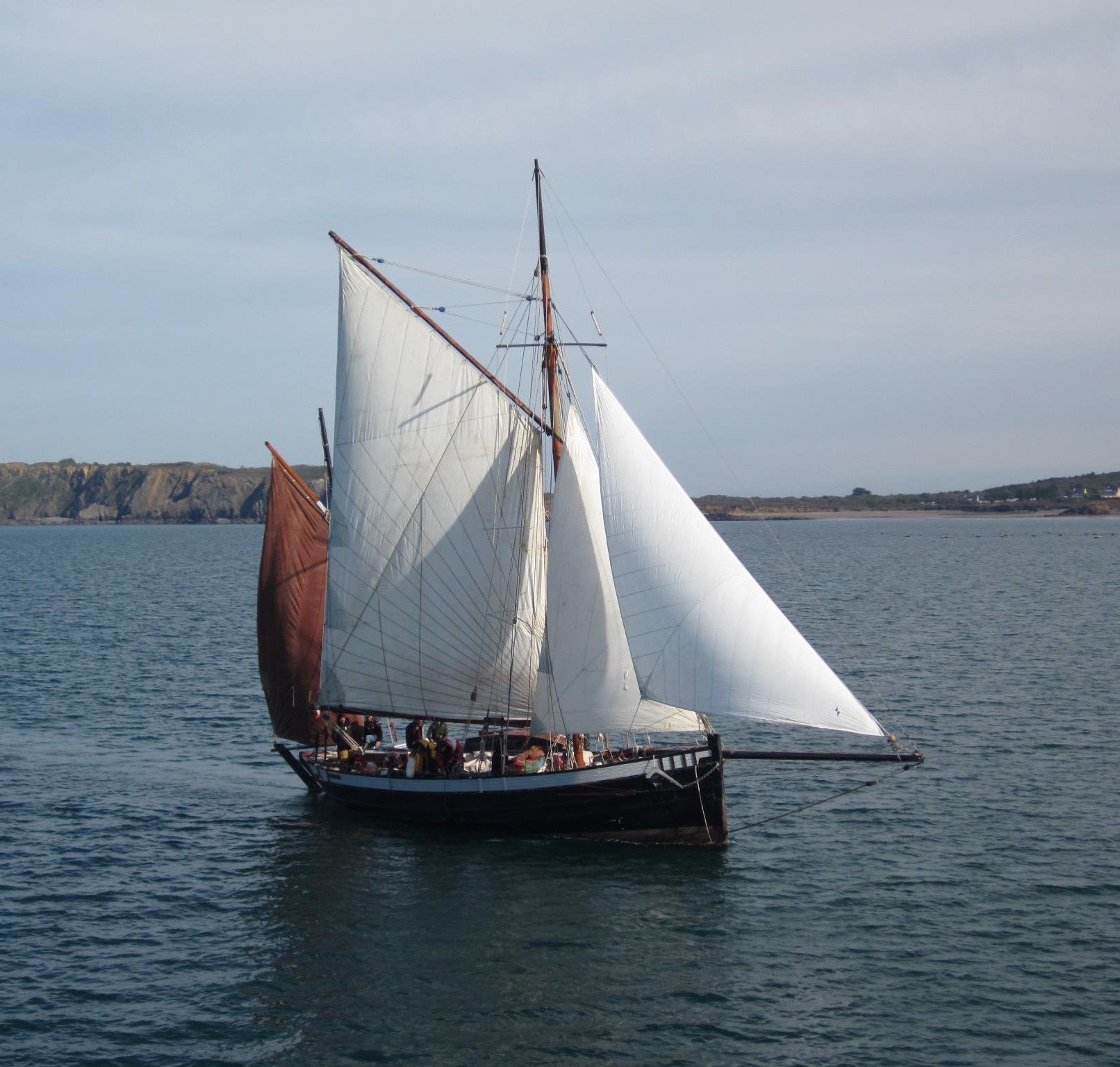 The Trans-Channel Seaway is the route most frequently used by TOWT. In 2016, five return trips between Cornwall and Brittany are planned thanks to the lugger "Grayhound". She travels between Douarnenez and England her hold full of wines and ciders.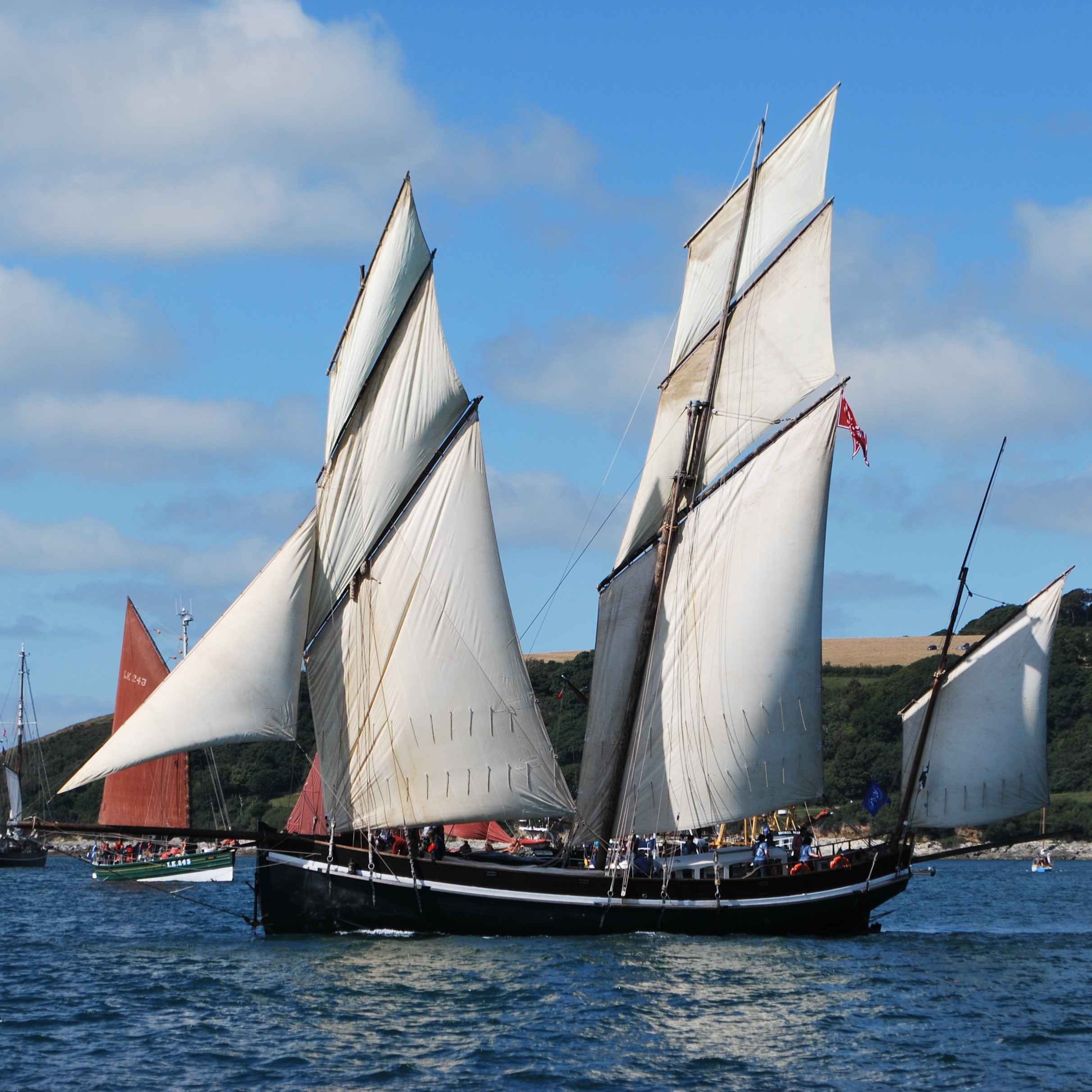 Grayhound
Grayhound is a family story, built by its captain. Marcus and Freya Pomeroy, on the plans of a former three-masted lugger. They were then joined by their son Malachi born during the project. Grayhound is 23 meters long overall. It regularly makes connections between Cornwall and Cornouaille Brittany.
More information about Grayhound and boarding , click here.
We go to Scandinavia and to the Iberian Peninsula by calling at ports where goods must be loaded or delivered. TOWT transports and delivery is assured this year by Avontuur..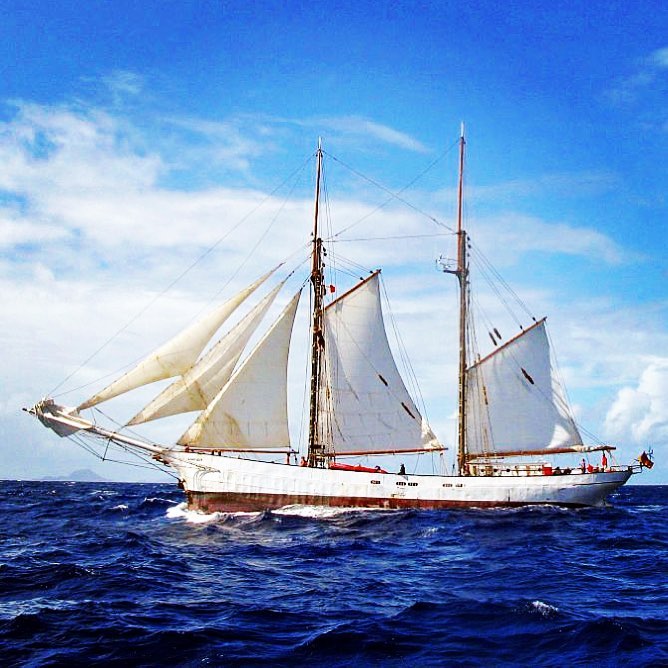 Avontuur
A Schooner dating from the 1920s, Avontuur can carry up to 70 tons of freight. 44 meters long overall, she is one of the largest ships in the TOWT fleet, with 535 square meters of sail, she voyages around Europe and the Atlantic.

More information on Avontuur here.
As part of the "Brittany platform for sailing", TOWT with the Association of Maritime Routes Sailing, organizes each year two crossings between Brittany and Aquitaine with visits to various ports. At each stage Nebula will load local products and offload to TOWT's distributors. In Bordeaux wines are also loaded and taken to the UK .This year it is the dundée Nebula which is chartered for voyages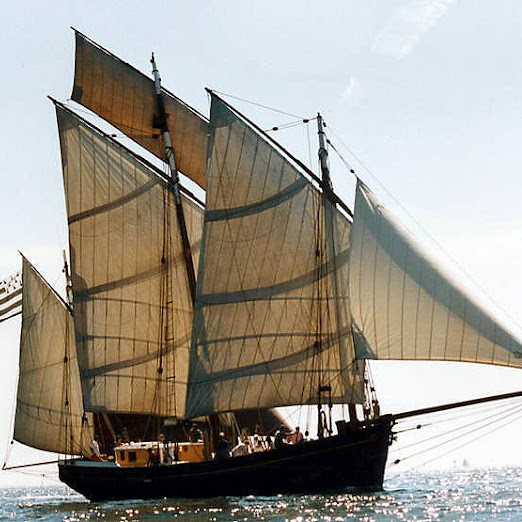 Corentin
Size of hull: 17,80 m Overall size: 31,50 m Width: 5,15 m Home port: Quimper
Since its inception, TOWT has had the chance to collaborate with some beautiful sailboats working around Brittany, Europe and trans-Atlantic.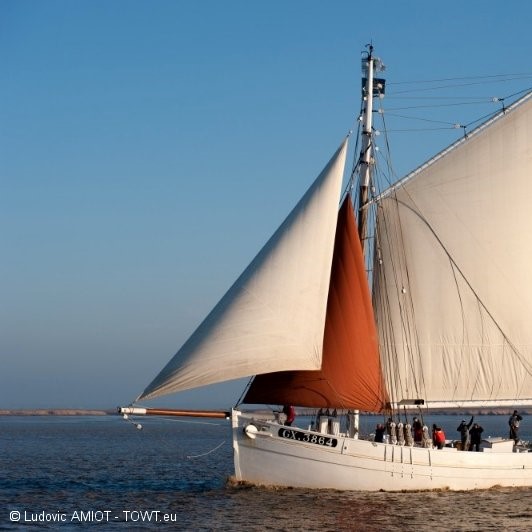 Biche
Biche is the last Atlantic tuna boat still sailing , hundreds were built until the eve of the last world war. Chartered punctually by TOWT, she finds herself transporting goods in the low season. She measures 32 meters overall.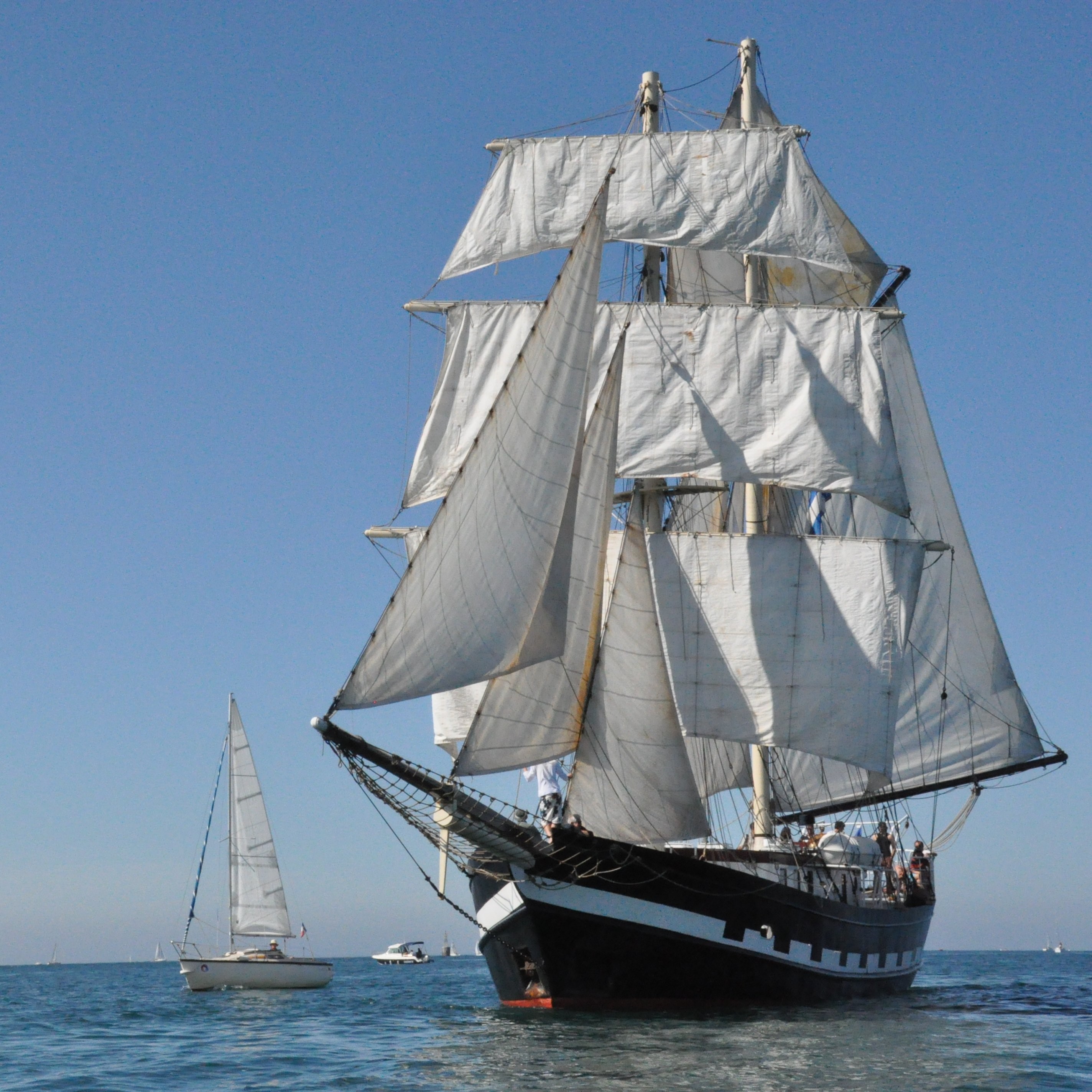 La Malouine
The Malouine (formerly Willem) is a brick-schooner, hull and steel deck, built in 1968 at the Sostni Polish Shipyard in Gdansk. It was converted into a sailing ship in 1992. Since 2010 it belongs to the Association of Friends of La Malouine. (Saint Malo). Length of hull: 25 metres, Width: 6.20 metres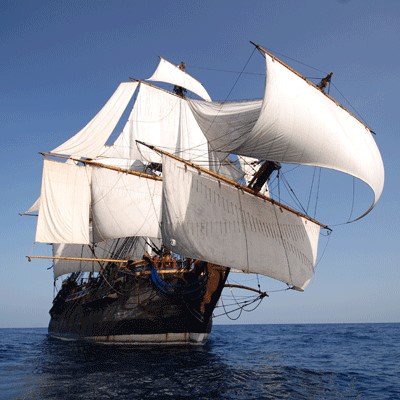 Gothenburg
Overall length: 47,54 m Width: 10,84 m. Homeport: Gothenburg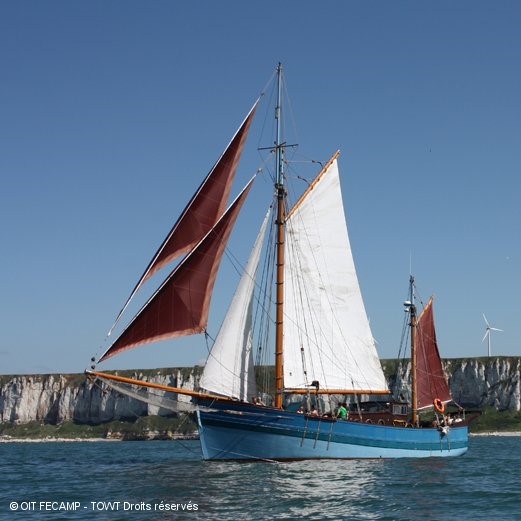 Michel et Patrick
Length 22 m Width: 5.35 m. Homeport: Fécamp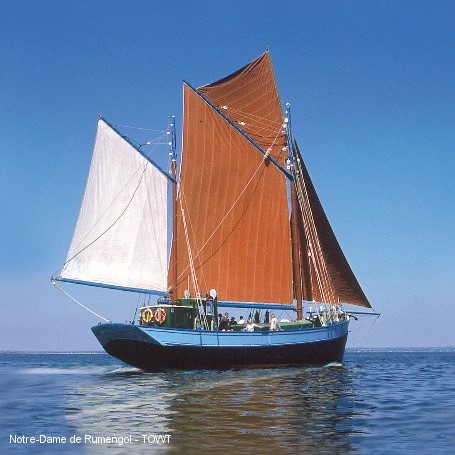 Notre-Dame de Rumengol
Notre-Dame de Rumengol is the largest restored and active traditional cargo ship from all the coasts of France. Hailed for its elegance at all maritime festivals. Length: 21,70 m. Homeport: Brest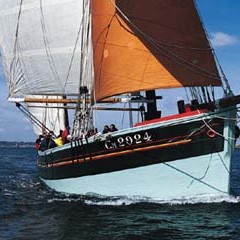 Nébuleuse
A former Cameroonian tuna boat, dundee Nebula is now based in Paimpol. Built in 1949 she fulfilled her mission of tuna fishing until 1987. Cédric Lagrifoul fell in love with her and restored her to her former glory iin the 1990s to give her a second career. With its 32 meters overall length and its 330 square meters of sails it impresses.