Accostage du De Gallant à Tenerife
18 December 2018

Les fûts de cognac Camus arrivés à bon port transatlantique
16 January 2019
After leaving La Rochelle on the 23rd of November, the crew of the schooner De Gallant finally saw yesterday the silhouette of Tenerife, the Spanish island part of the archipelago of the Canary Islands. After 3 weeks and 3 days at sea, what a relief to be able to go ashore and to be able to smell those continental odors that are so familiar to us.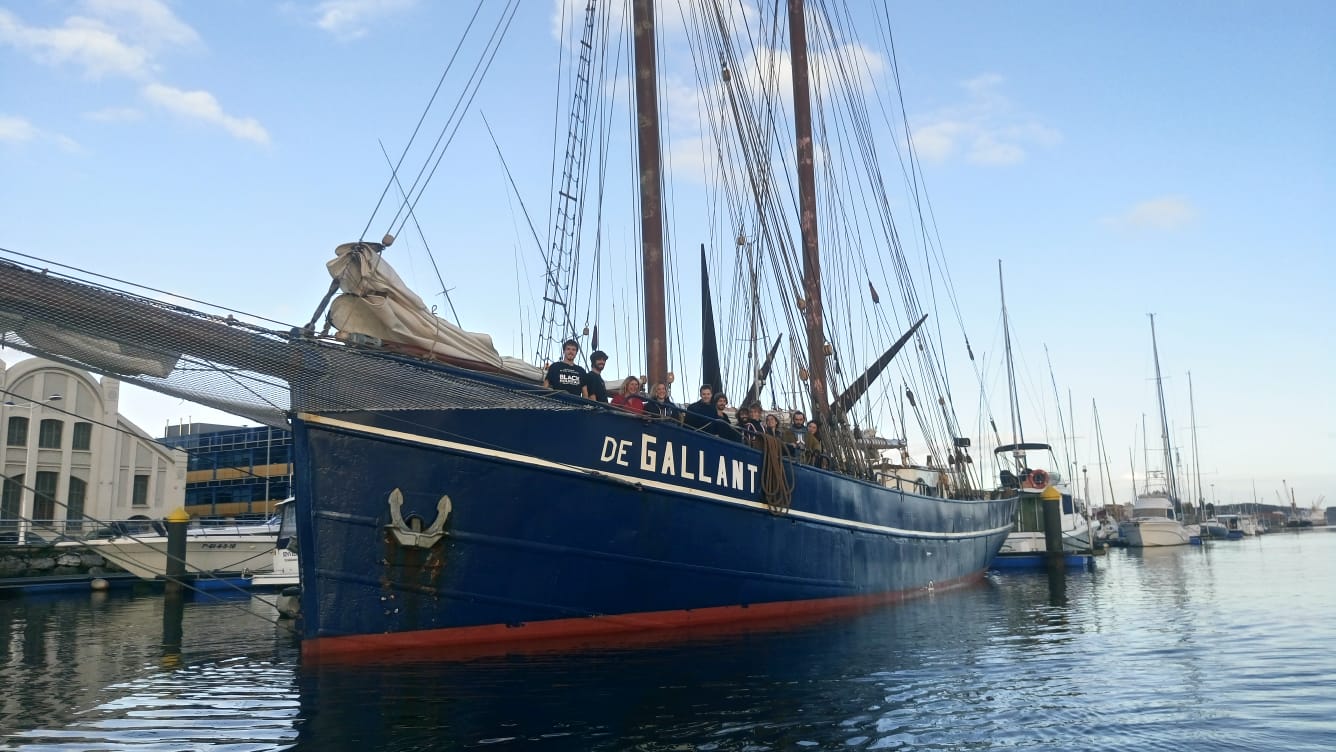 (Photo credit : Blueschooner company)
At 2:30 pm, Monday, December 17, De Gallant entered Santa Cruz de Tenerife and docked in the port. The trip from La Rochelle was longer than expected because of inclement weather, unsuitable for navigation with a deep swell in the Bay of Biscay, forcing the schooner to take refuge in Avilés at first, then in the "Rada de Cariño" in Galicia, with finally a small anchorage under Cape Ortegal.
After these weather delays, De Gallant sped at a good pace along Morocco to the Canaries where the boat docked yesterday.
These few days in Tenerife are essential because they allow the crew to give themselves a deserved rest before the great trans-Atlantic crossing. It is also an opportunity to review the route followed, the next stops and the weather.
The barrels on board have all been secured, and begin now navigation in warm waters.
The Tenerife departure is scheduled for Wednesday 19, after 48 hours at the pier.
Find the map of the exact route taken by De Gallant
here
.
---
Photo taken above the railing of De Gallant with Tenerife in sight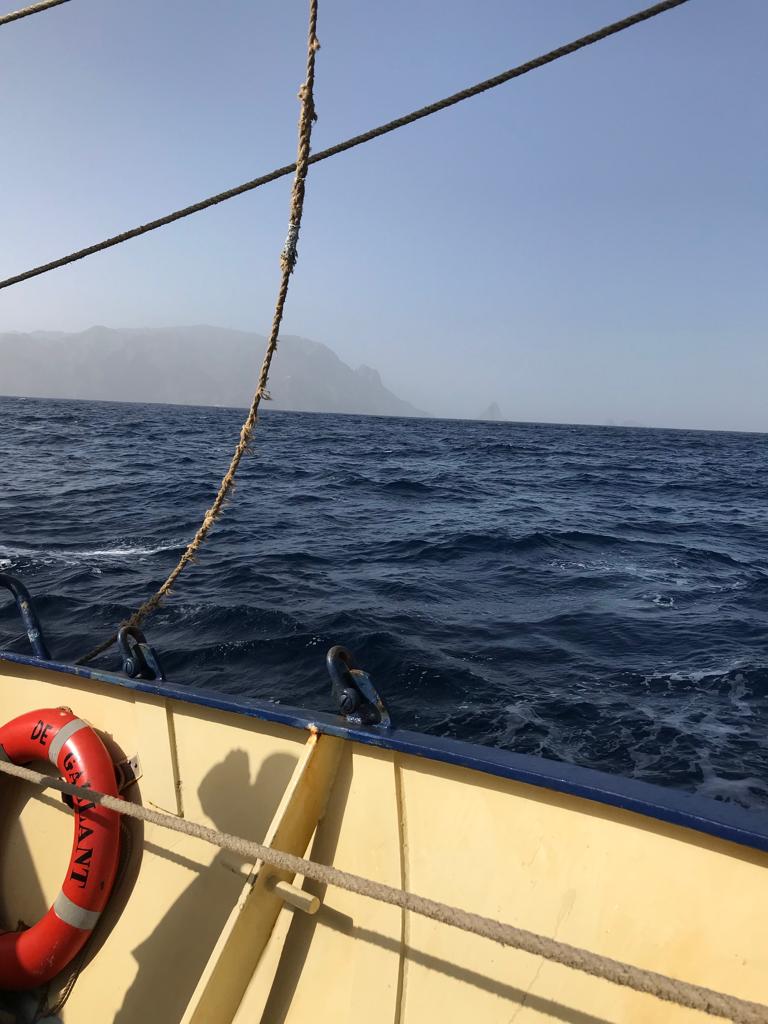 (Photo credit : Patrick Le Coq)
De Gallant docked in Tenerife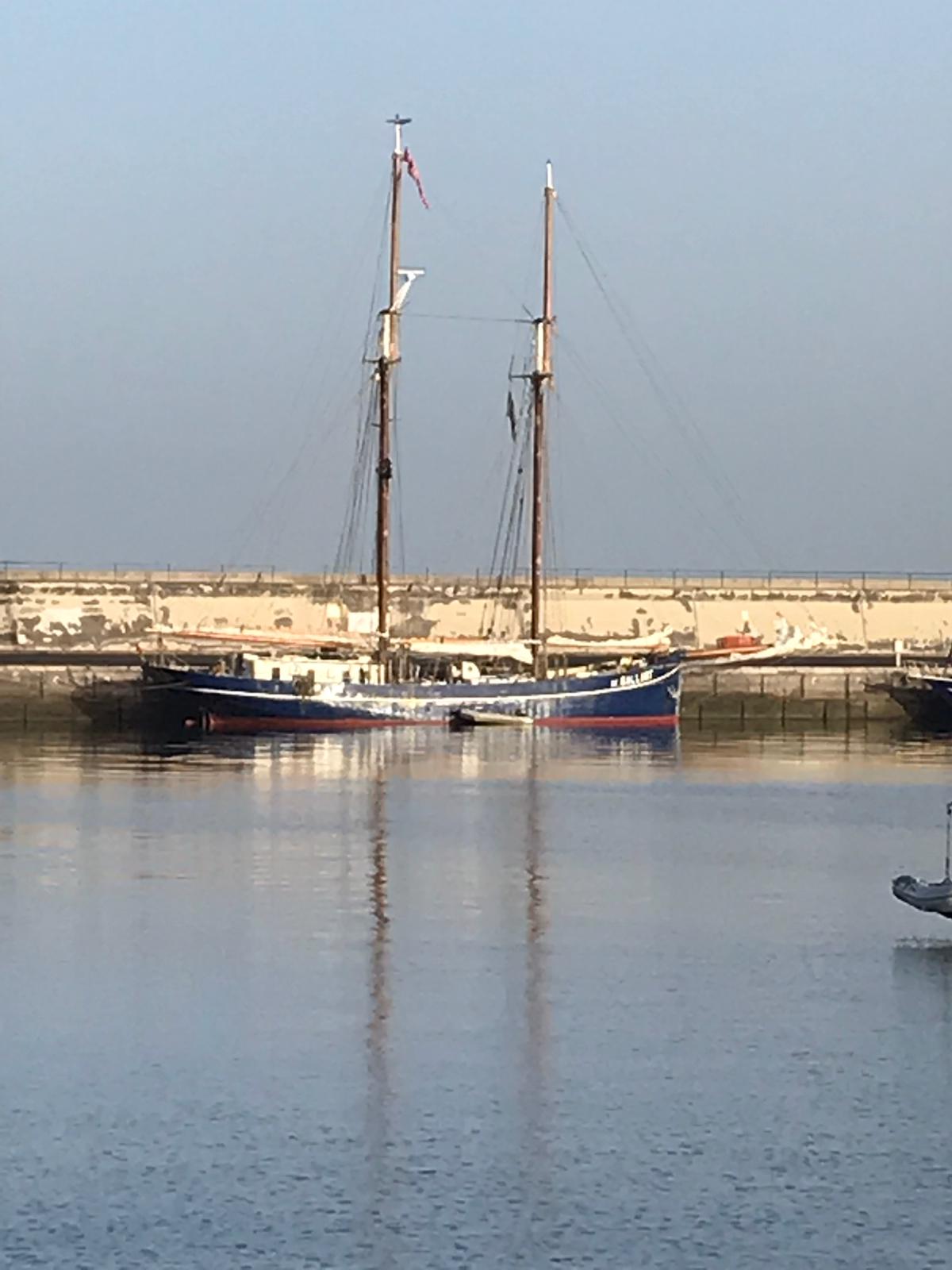 (Photo credit : Patrick Le Coq)
---
Weather files of the end of November