All commercial flux to and from mainland France will be made through TOWT's Sailing Cargo Ships, as soon as the ships launch, thus committing itself to a genuine and concrete maritime decarbonisation.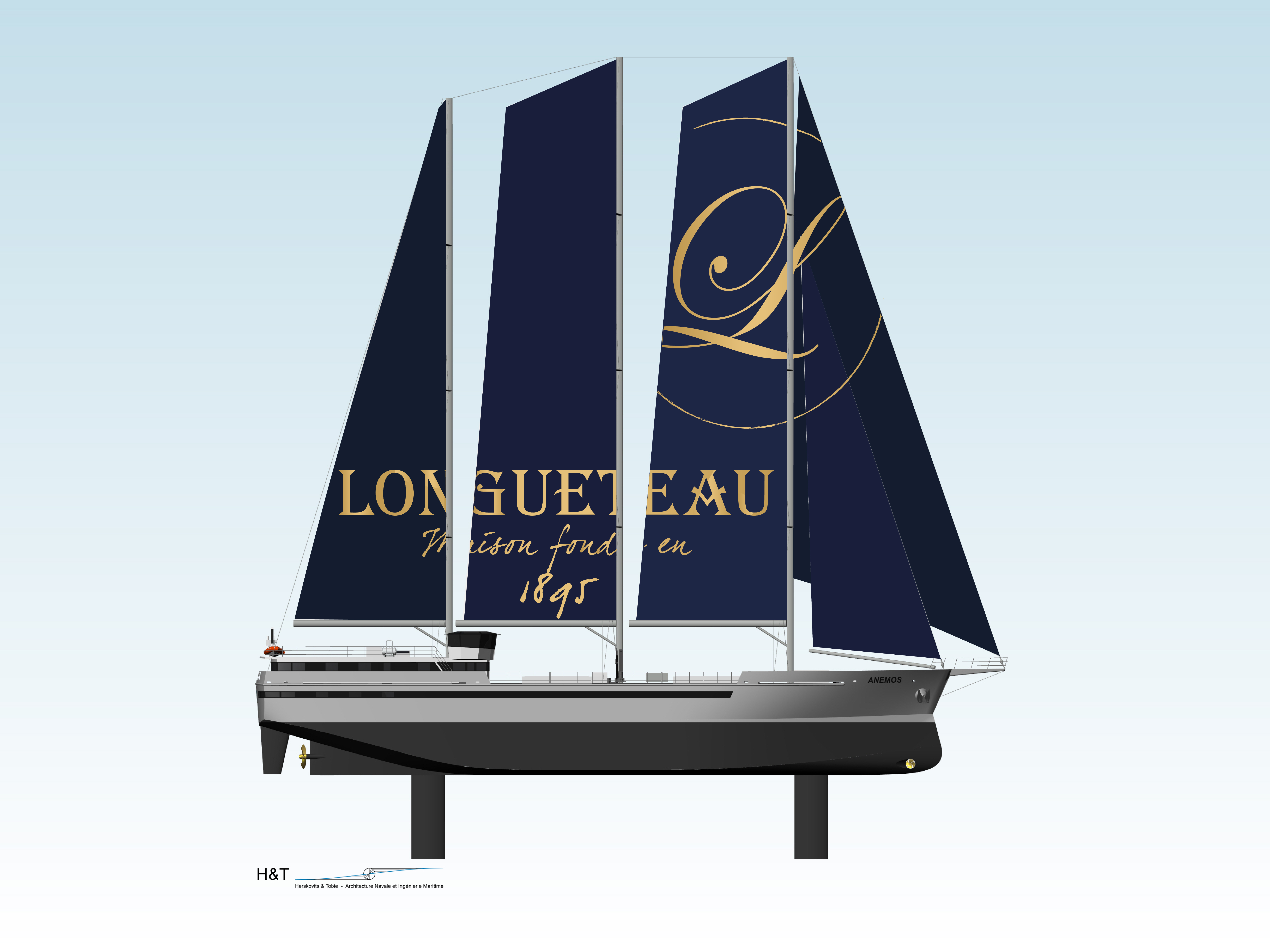 Back to square one, to go farther
In 1493, Christopher Columbus sailed and landed a few meters from Domaine du Marquisat de Sainte Marie, today the headquarters of the Longueteau Distillery. More than 500 years later, as we seek to contribute to sustainability and to the current energy transition, the place reconnects with maritime sailing.
The only 100% self-sufficient cane distillery in Guadeloupe, making one of the most prestigious rums in the French Antilles, chooses carbon-free maritime transport for all its rums and wares as soon as the Sail Cargo is launched.
A global approach, a rum for centuries to come
On the way to Guadeloupe from the mainland, bottles, barrels, and other materials necessary for the distillery to run will be transported by sail.
Then, on the way back, in partnership with Maison de l'Hédonisme, the Longueteau rums will sail to Europe onboard TOWT's Sail Cargos. With canes produced around the distillery and virtually carbon-free transport, Longueteau rums will attain near-zero carbon footprint.
A rum assuming its maritime identity
Each bottle of LONGUETEAU rums will be labelled ANEMOS, and every bottle of the world's best agricultural rum will have a serial number tracing its journey by sail.
Francois Longueteau, CEO:
« Here, at the Longueteau Distillery, environment has always been one of our main concerns, as preserving it is at the heart of our policy for exceptional quality, and as our craftmanship's longevity is closely linked to sustainable agricultural practices. Our distillery's development and our distribution of rums is centered around our relationship with the mainland, especially with the Maison de l'Hédonisme. We recognize that this maritime relationship is today fundamentally based on fossil fuels. It is dependent on giant freighters, participates to global warming and does not have long-term environmentally sustainable alternative. This dependency, our awareness of the impact on the climate this type of transport generates, and our relationship with TOWT, have made us take a radical choice: make our production sail through the ocean. As soon as they are inaugurated, we will entrust our wares to TOWT and their partners' Sail Cargos on the regular trips between the mainland and Guadeloupe. Furthermore, sail navigation between Europe and Guadeloupe is part of our history. Promoting this maritime history and this sail route with the ANEMOS label, which allows us and our clients to follow live our cuvées' journey, has become an important sensibilization tool of our partners and our consumers. We are delighted to be a part of the "early jumpers", and we cannot wait to witness the next steps in construction, outfitting and launch. »