Escale verte : « De Gallant » à Bordeaux
2 May 2019
Green stopover: "From Gallant" at Bordeaux
5 July 2019
First sail shipment of Madeira wines bound for Britain in 140 years on behalf of Raymond Reynolds, in a wind propulsion operation.
Porto, Madeira, Azores: the Portuguese open sea in the bow.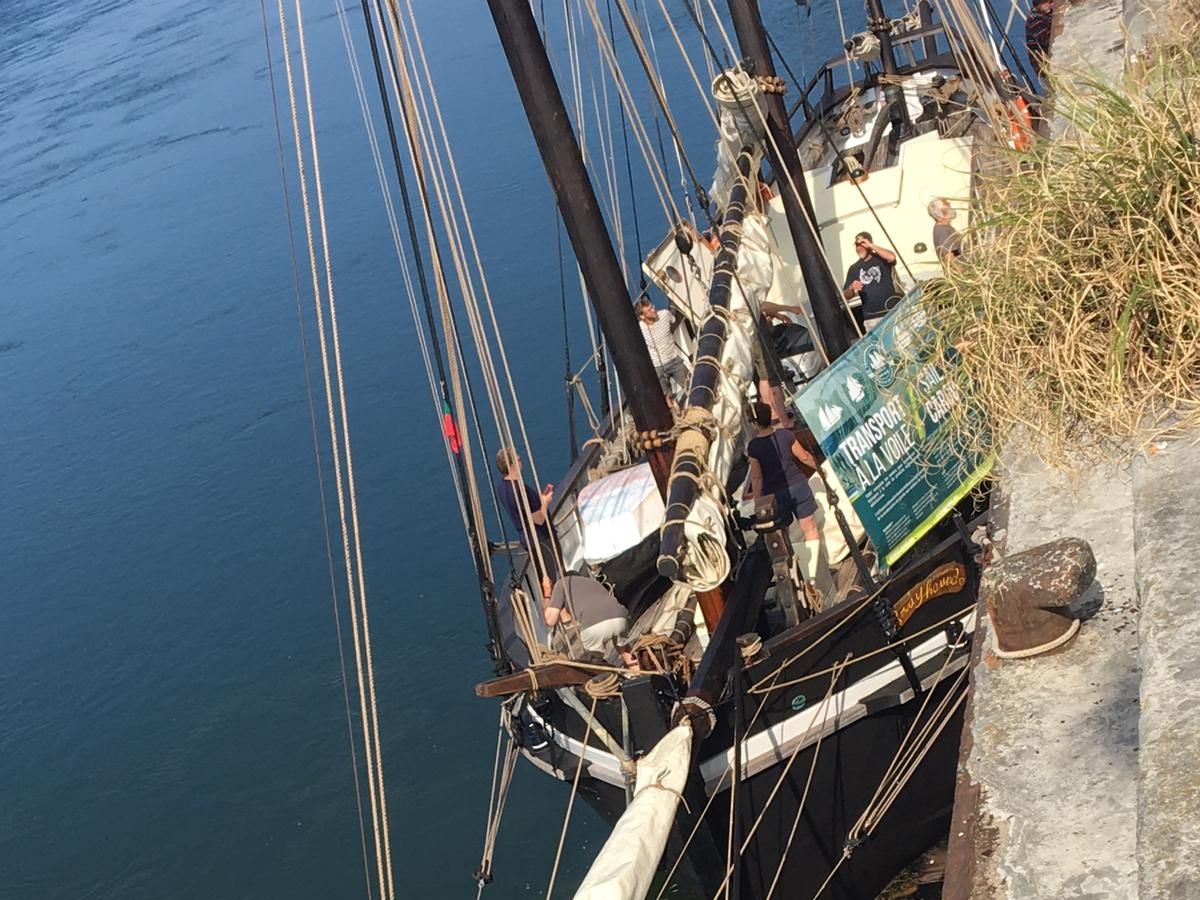 The TOWT-chartered sail cargo Lugger "Grayhound", which has just reached Douro waters for a cargo of olive oil, will load several thousands of bottles of eponym wine in Madeira, eventually bound for the UK, on behalf of
Raymond Reynolds
.
The Atlantic Portuguese triangle will then be compassed when course will be set onto the Azores where a cargo of tea is expecting the ship.
Choose European open sea
In the current context, it appears Britain must choose the European open sea, that one shall seek hope and new opportunities by changing the charts, sail beyond the sterility of sullen nationalism for the blue waters of high-sea trade, bear away well out of the sheer skimpy Channel coastal routes.
---
A historical Britain-bound cargo

Within 10 days, when Madeira is reached, it is several thousand bottles of an exceptional cuvée which will be loaded, pursuing a long-standing cooperation with Raymond Reynolds. This unique cargo will be delivered into the UK by sail only. It is the first time in 140 years - unless otherwise documented - that a Madeira wine cargo is shipped by sail to Britain.


"Anemos", a sail label

Each of the items will be granted the Anemos label which not only provides the image of the ship but also a voyage number with which the consumer can find out about the entire maritime journey of the precious product.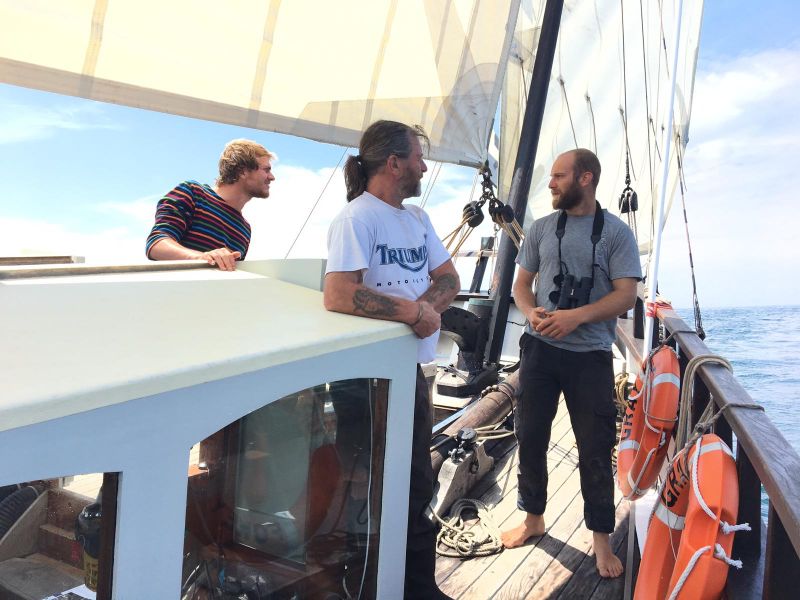 ---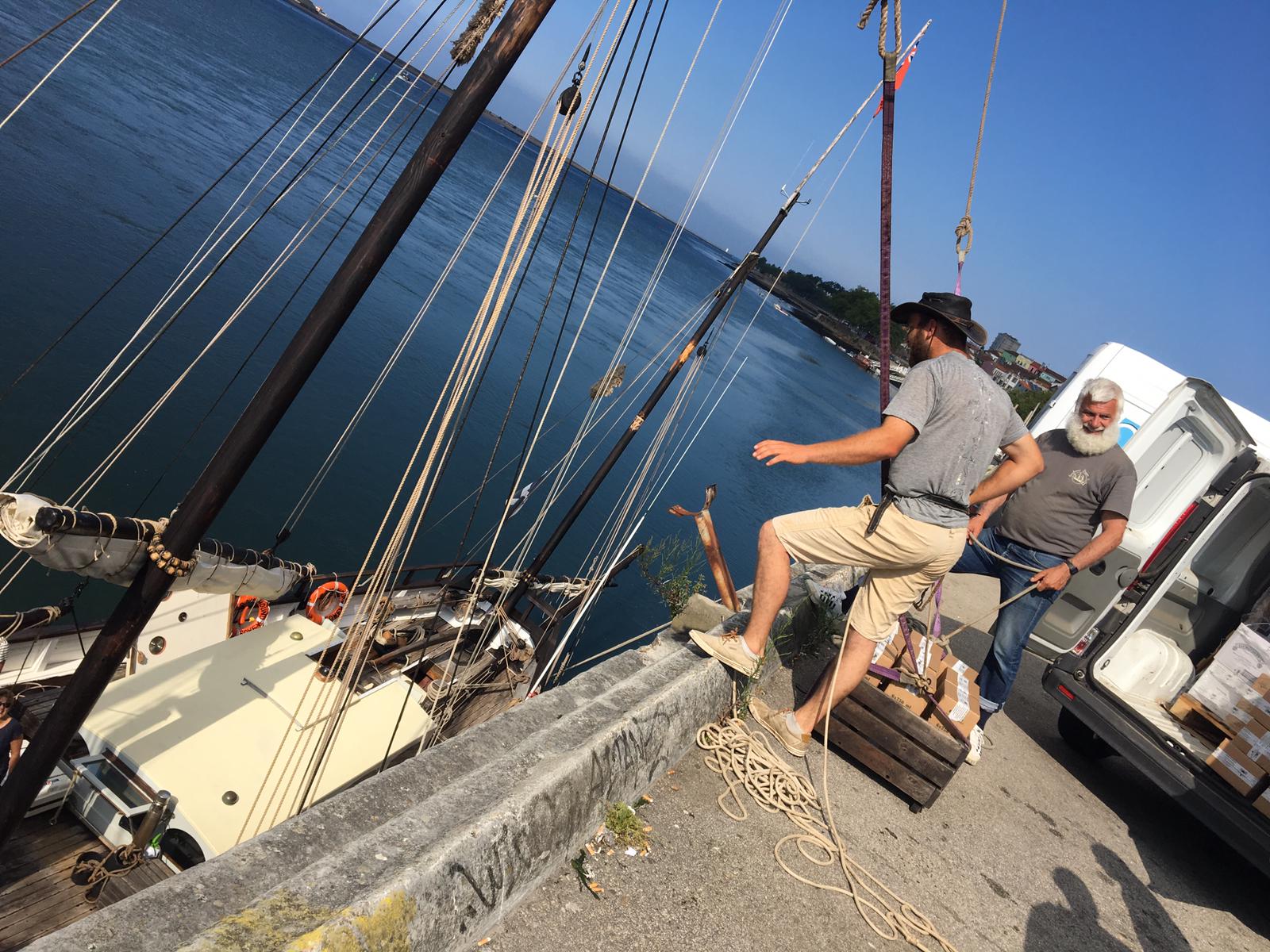 Schedule

04/07 - Porto - Loading of olive oil and Porto wines
16/07 – Funchal – Loading of the spéciale cuvée Barbeito
20/07 – Ponta Delgada – loading of the only European tea
13/08 – Douarnenez - Offloading, event and cinema projection on sails (wheater allowing) Sail & Cargo
19/08 – Penzance – Offloading Raymond Reynolds's wines
30/08– Charlestown – Déchargement et « Classic Sail Festival »
---
Towards modern sail cargo, the Smart Sailing Cargo Ship.
TOWT will announce in the forthcoming months milestones leading the the launch of modern CO2-free sailing cargo vessels.
Find out more here.
---