Appareillage d'une tasse de café Zéro-CO2
1 August 2018

Nouveaux arrivages sur la boutique en ligne
13 August 2018
In August, treat yourself to an exceptional carbon balanced coffee

In August, Café Michel, of Mexican origins, arrives along the French coast. Labeled ANEMOS, transported by sail, it will be exclusively available while stocks last, as the Café of the month, in Biocoop stores.

---
Produced in the chiapas region, this limited edition Arabica coffee was transported by sail to Le Havre, on the schooner Avontuur.
In addition to the guarantees of organic farming and fair trade, as well as the exceptional taste that characterizes the choices of the SCOP Café Michel, this limited edition coffee was transported from Mexico to Le Havre on a 43 meter schooner, Avontuur.
Coffee Michel's carefully selected batch traveled 4,500 nautical miles in 32 days with the wind and along ocean currents, enabling it to post a drastic reduction (> 90%) in its maritime carbon footprint. Thus, this Arabica coffee is grown, harvested, conditioned and now transported to France respecting the people and the environment.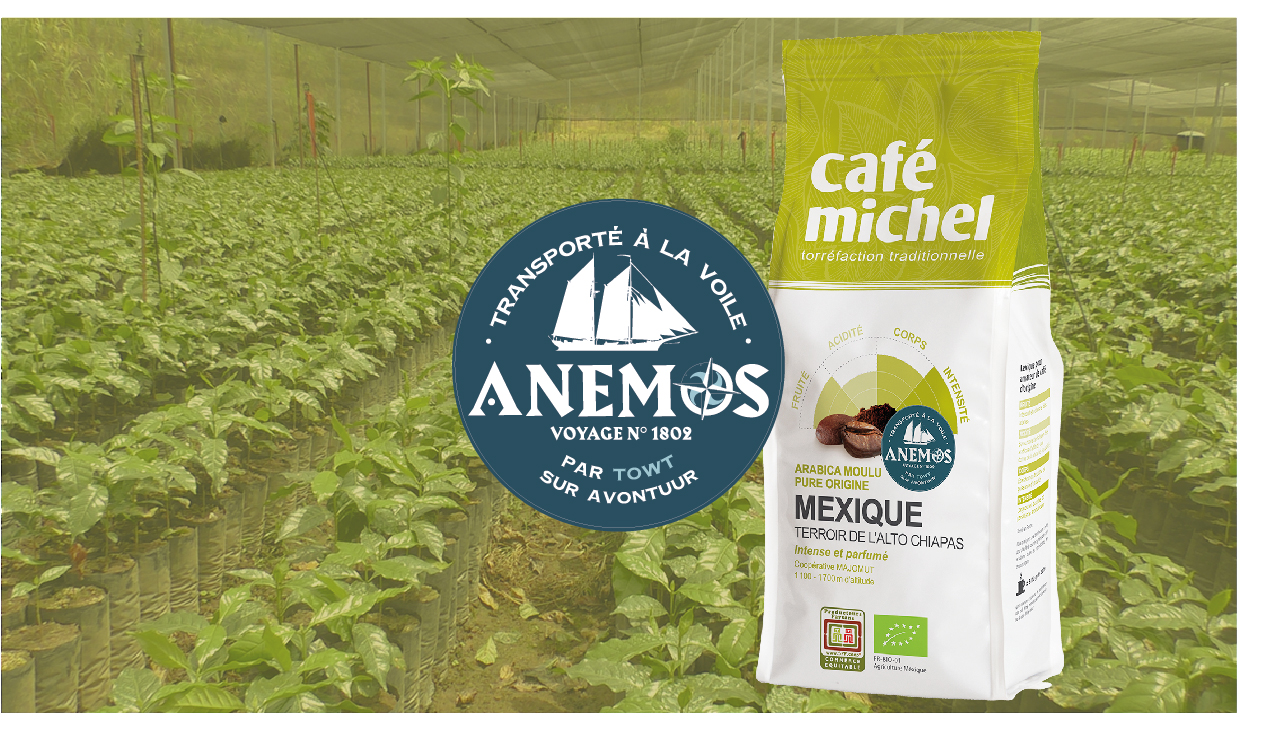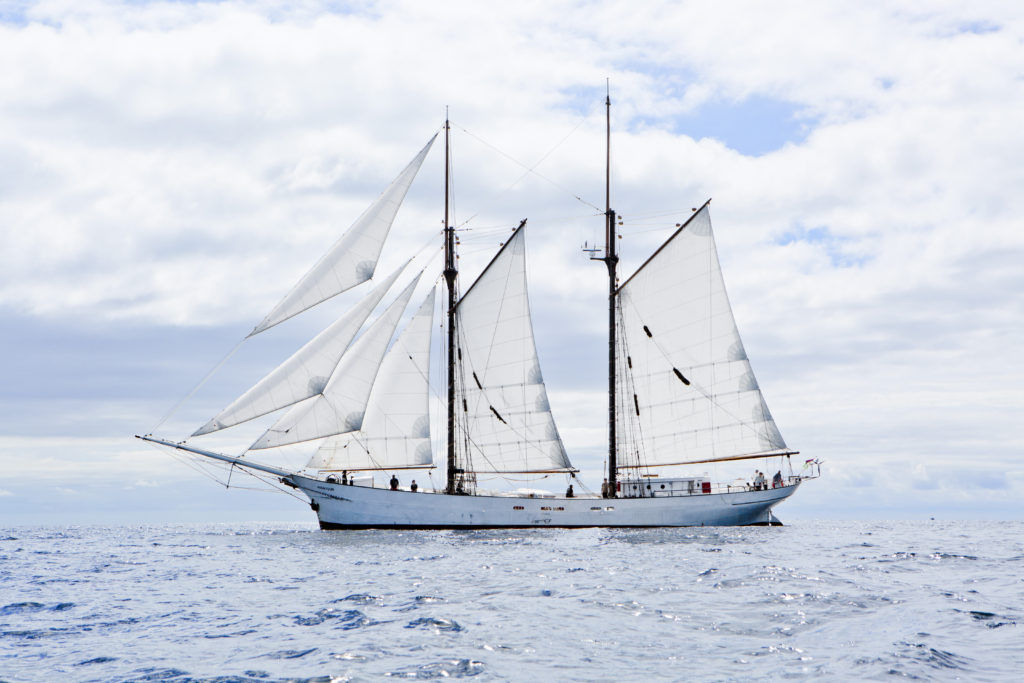 This coffee has a story to tell
With a unique travel number (N ° 1802) present on the packaging, the consumer will learn everything about the trip, like some videos of the loading or a crew presentation. But most importantly, the customer will have access to a follow-up of the ship's voyage (logbook, weather files eetc) and an index indicating the CO2 reduction.
Pioneer of organic farming and fair trade, Café Michel innovates to integrate environmentally friendly approaches throughout their business. Thanks to the travel number that is present on each of the bags and via the website anemos.eco, the Scop emphasizes on the carbon-free nature of its products and on the transparency of its business.
As for this famous travel number, find it quickly at your Biocoop !
---
---